Even if you're team Chrome or Firefox, during Black Friday 2022, Microsoft Edge is perhaps the best browser for Windows 11 (and 10) users because of its shopping tools that can help save time and money.
For instance, "Collections" is a feature you can use to reach and organize the products you plan to purchase. "Shopping" is a tool that can show a product's price history from any website to make an informed decision before hitting the buy button, along with coupons that can help you save money on that new computer or big-screen TV. Furthermore, you can use a number of extensions to enhance the ability of the browser to find the best deals, whether you plan to shop on Black Friday, Cyber Monday, or any other sales event.
This guide will walk you through the steps to use Microsoft Edge to organize your shopping spree and save money during Black Friday 2022.
How to use Collections to create Black Friday shopping list on Edge
The Collections feature on Microsoft Edge allows you to create shipping lists to organize your Black Friday 2022 shopping and compare prices to find the best deal possible.
To get started with Collections on Microsoft Edge, use these steps:
Open Microsoft Edge.
Click the Collections button in the toolbar (or use the Ctrl + Shift + Y keyboard shortcut or from the main Settings and more menu). 
Click the "Create new collection" button.
Specify a name for the list (such as "Black Friday 2022") and press Enter.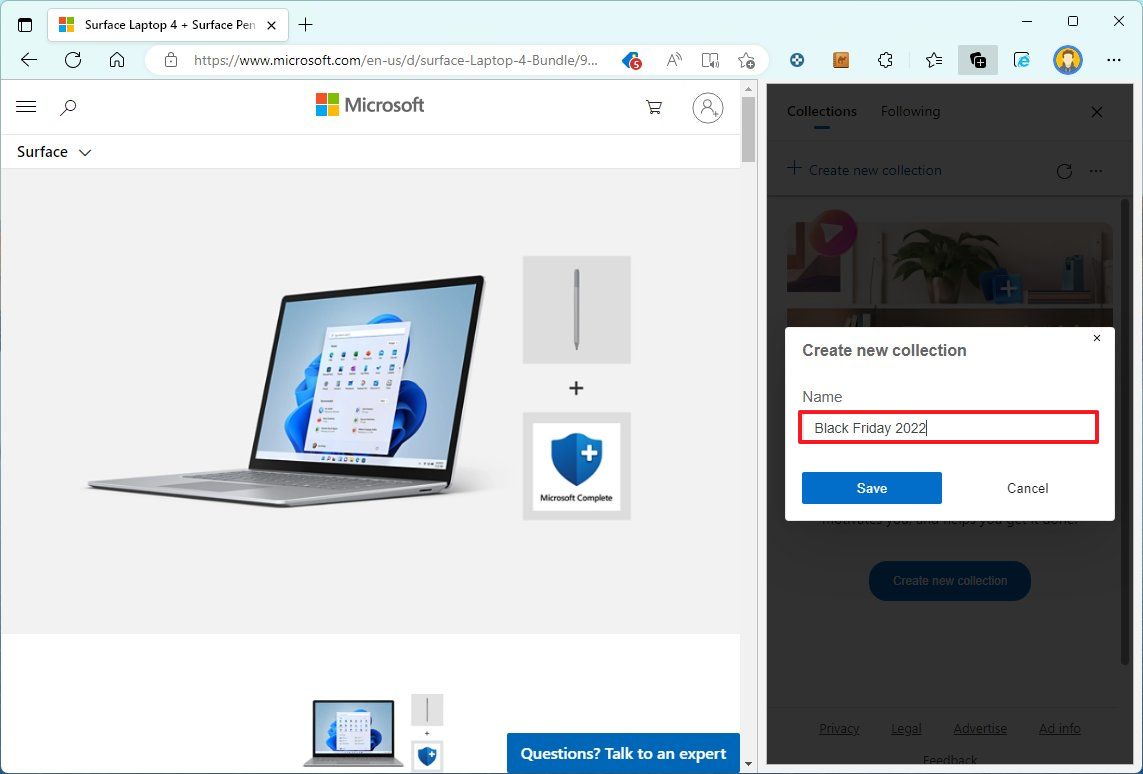 Click on the newly created collection to open it.
Open any product from Amazon, Newegg, Best Buy, Microsoft Store, etc.
Click the "Add current page" option from the right pane.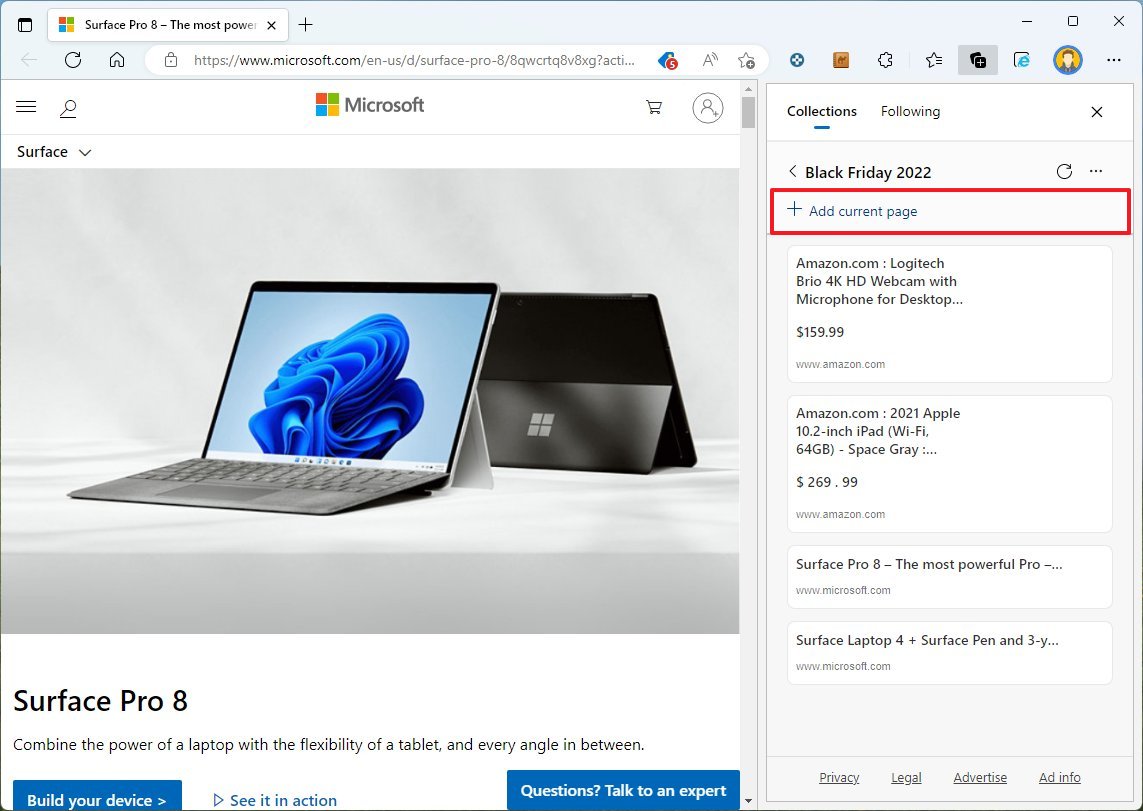 Repeat steps 6 and 7 to add more items to the collection.
(Optional) Click the item's menu button on the right and click the Trash button to…